February 11, 2014 in Office
I am seriously considering a career change. I want to live the life of a blog conference junkie. Is that a thing? Build Your Blog Conference 2014 was so much fun! I just want to travel the world attending conferences and meeting amazing bloggers from everywhere!
I would also love a chance to relive some of my favorite moments and try to do a few things better. Because I want my next conference to be even BETTER, I made a list of some lessons I learned at my first blog conference.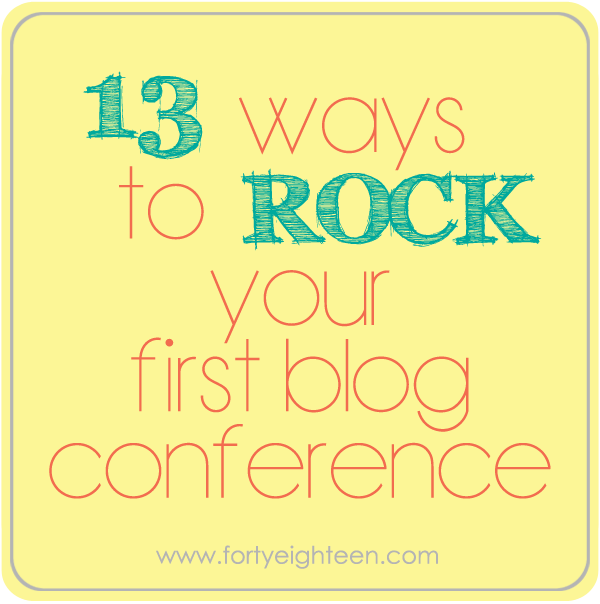 #1: Dress for comfort. I'm not talking sweats or yoga pants, although if that's what you want to wear – go for it! You can dress up or go casual, but either way make sure you are comfortable in what you're wearing. You don't want to be adjusting and stressing about your outfit all day. And for the love of all chocolate, wear comfortable shoes.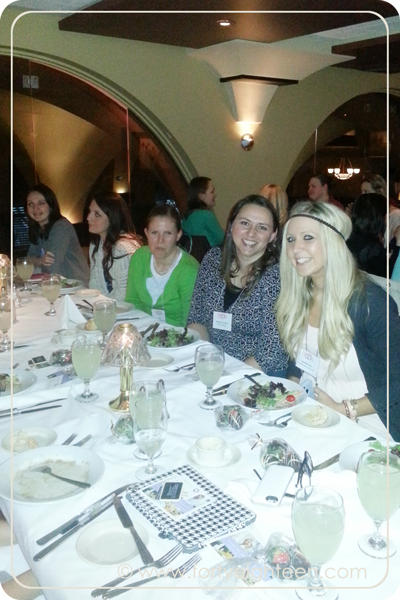 #2: Don't be shy! One of the main reasons you attend a conference is to network. This is not the time to be a wall flower. Say hello, reach out, ask questions and really get to know people. The friends you make will be your blogger network and your support group. And you never know when you will make a lifelong friend.
#3: You don't need a bajillion media kits or a thousand business cards. Definitely bring business cards and media kits, but don't overdo it. Even if 1,000 bloggers will be attending your conference, you won't be able to meet all of them. There's only so much time in a day, after all.
#4: Write notes on the business cards you collect. Include reminders of how and when you met or something to help you remember the blogger later. You will leave with MANY cards, and you will want reminders to help you follow up later.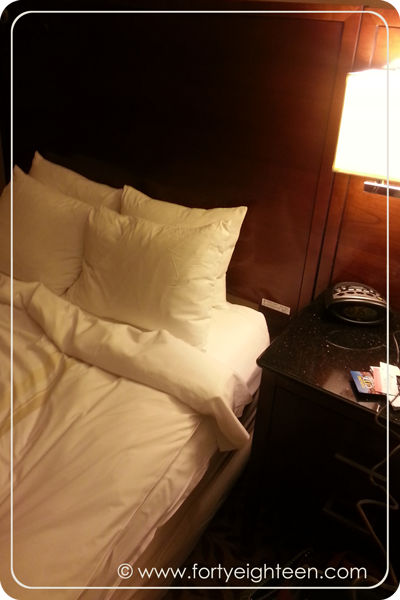 #5: Stay on the property! Even if you're local, take advantage of any hotel discounts being offered and stay in the middle of the action. Totally worth every penny! No worries about weather, driving conditions, driving time, or trying to leave the kids again in the morning. Not to mention the convenience of walking downstairs to the workshops and extra time you get to play with your roommates and new friends! You can ask for roommates if you want to split the cost (or just have more fun). If the rooms are all full, you shouldn't have any problem finding someone willing to take you on as a roommate.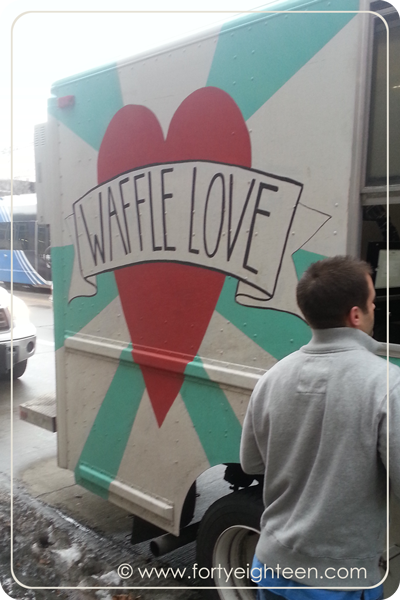 #6: Take advantage of local discounts, offers, and any extras offered through your conference. We got to enjoy fabulous waffles for breakfast, fresh from the Waffle Love truck that parked right outside the hotel just for us. We had special shopping discounts at the local mall. A group of us were able to have a free dinner at an amazing restaurant provided by one of the sponsors. Indulge and enjoy any extras that are part of your conference.
#7: Unless you're going to a hands-on photography workshop, don't bother with the big fancy camera. Between the swag bag (or two), snacks, notes, business cards, media kits, and everything else, you already have enough to carry around. You know you will be attached to your phone, (aren't we all?) so be best friends with your phone's camera. Speaking of cameras…
#8: Take a million pictures. I know, I know. What kind of a blogger has to be told to take photos of everything? Apparently me. I was shocked to get home and discover I hardly had any pictures! That is definitely one thing I would change if I could do it over.
#9: Choose the right bag. I brought a backpack. I regretted it the ENTIRE weekend. Too bulky, too awkward, and too inconvenient. Make a better choice than I did. Next time I think a cross body messenger bag will be perfect for me.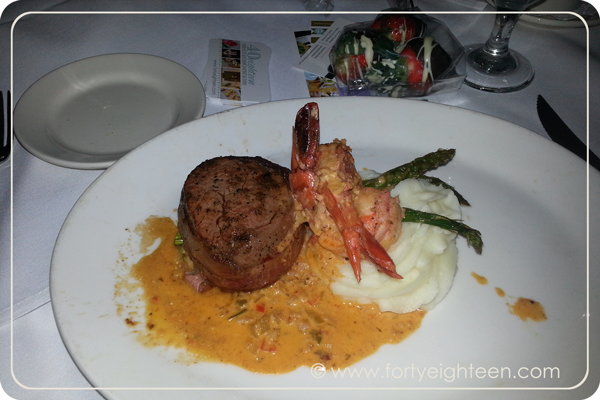 #10: You don't need to pack so many snacks. Seriously. This one is for me. After the ah.maz.ing dinner (it was so dark in the restaurant that I couldn't get a good photo on my camera, but trust me, it was way more amazing than it looks), fabulous breakfast, big lunch, snacks in the swag bag, and treats offered by just about every sponsor, I didn't even touch my snacks until the very last afternoon when I had a few almonds and a bit of chocolate. I basically added extra weight to my load for nothing. I'm sure I will still pack a few snacks next time, but I will keep it small.
#11: Set goals. What do you want to get out of the conference? Why are you here? Make some goals and then focus on them throughout the conference.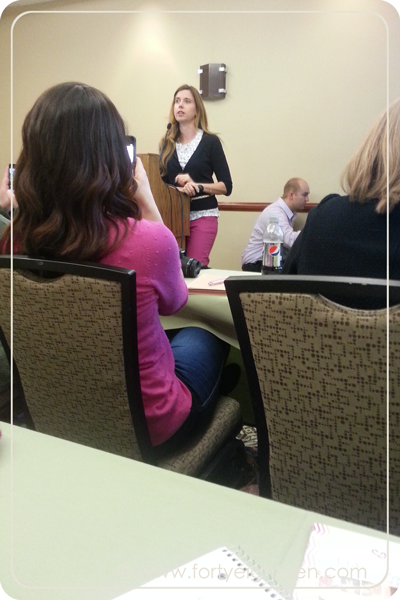 #12: You will be overwhelmed. You will. It's ok. In fact, it's totally normal. You just learned a TON of stuff in just a little time! Don't stress about it. Just choose one new thing and implement it. Then add another when you're ready. Don't try to do it ALL at once. Just choose something and do it.
#13: Relax and have fun! No need to stress or worry. You will have a great experience, so be sure to enjoy it while it happens because it will be over before you know it!
Have you been to a blog conference? What did you learn? What advice would you give to a first-timer?