July 23, 2014 in Family Room
We're getting ready to go camping, so this is going to be short and sweet.
If you're following along with the sharing time outline, you're probably teaching Seek the Lord Early in August. I was asked to start teaching this song to our primary kids a few weeks ago, so I put together these cute little visuals to help.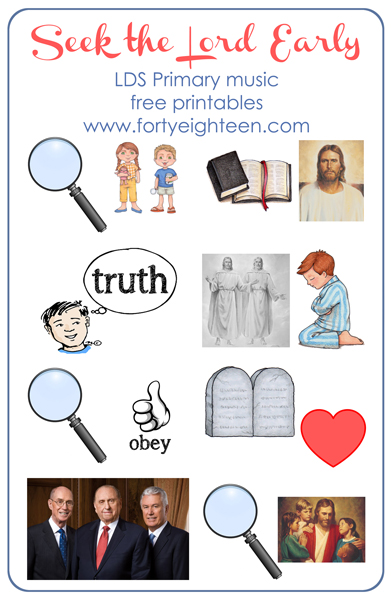 I cut each page in half so each picture represents a phrase  and put them up on the board. As we learned it, I had the kids take down a sign or two at a time until they could sing it without any help. Senior learned the whole thing in a day, and we covered about half with junior. Of course, I'm not sure how much they actually remembered when the real chorister was back the next week…
Find the files to download at this link.