March 28, 2015 in Linen Closet
I'm not gonna lie. I hate cleaning. Really, really, really hate cleaning. But I do love having things clean and organized, and somebody's got to do it.
Spring seemed like the perfect time to try to get a little more organized. It is called Spring Cleaning after all. We'll call it a fresh start for the house and the homemaker.
I rounded up 9 cleaning and organizing tips and tricks to help me get started.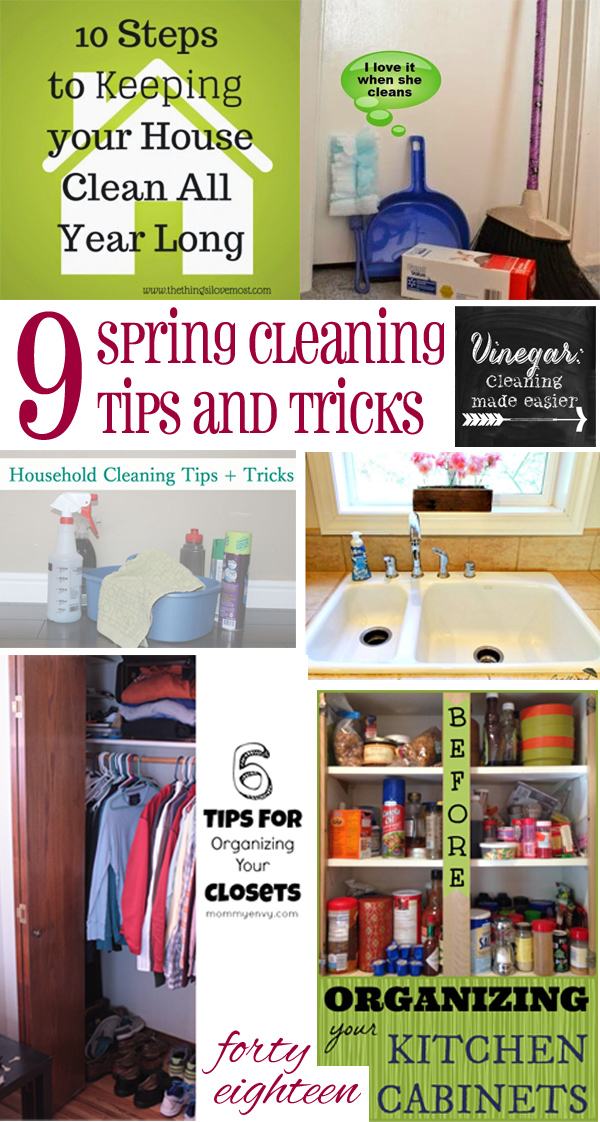 6 Tips for Organizing Closets • Mommy Envy
Household Cleaning Tips and Tricks • xo, lauren & jane
Organizing Your Kitchen Cabinets • Stuffed Suitcase
The Cleaning Benefits of Vinegar – 7 Ways I Use Vinegar to Clean • A Vision to Remember
How to Clean a White Seat • Crafting in the Rain
How to Keep Your House Clean All Year Long • The Things I L♥ve Most
Stress Free Spring Cleaning • For What It's Worth
Organization Tip: Tackling the Corded Mess Under Your Computer • Creations by Kara
Spring Cleaning Family Style • Organized Island
Here are a few more cleaning and organization tips you should take a look at!
My kids really struggle to keep their rooms clean. Oh, let's be real here – so do I. This simple chart full of pictures helps my kiddos get the job done without getting overwhelmed by the mess in the room! I should make one for me.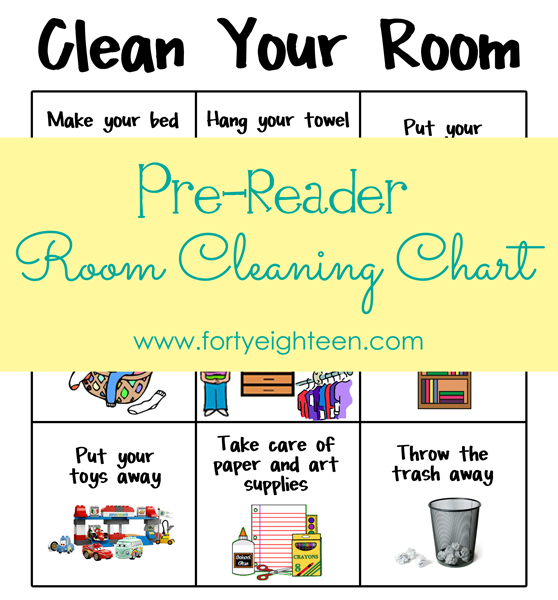 Organize your kids' school clothes like this and make your mornings run a lot smoother. No more mad dash to get out the door!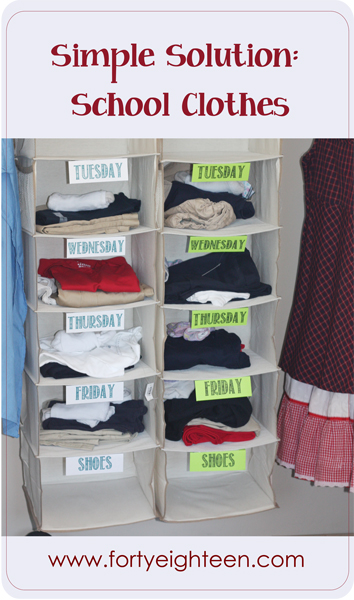 Do you have any great cleaning or organizing tips for me? I need some help!