November 29, 2017 in Craft Room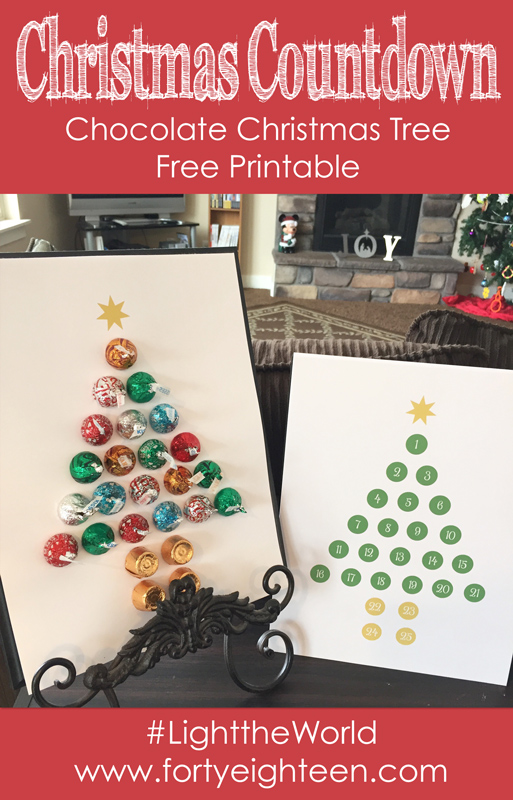 Fall is my favorite season, but December is my absolute favorite time of year. I love the feeling of goodwill that seems to abound no matter where you turn. Everywhere I go, people seem to be a little kinder, a little more loving, a little more giving.
I believe that's the light of Christ in action that touches people's hearts even more at this time of year. As we act on those feelings of kindness and love, we spread the light of Christ.
I am so completely in love with the #LighttheWorld initiative from the Church of Jesus Christ of Latter-day Saints at mormon.org that reminds us to take time every day to share that light.
Sometimes we think service has to be a big, huge ordeal, and sometimes it is, but the truth is we can touch someone's life every day in small, simple ways that make a big difference.
I wanted to find a way to encourage my family to be a little kinder, do a little more, and look for ways to serve others every day. In a house full of girls, chocolate is an incredible motivator, so I put together this little chocolate Christmas countdown – a simple reminder to do something every day to shine a little light on someone's day.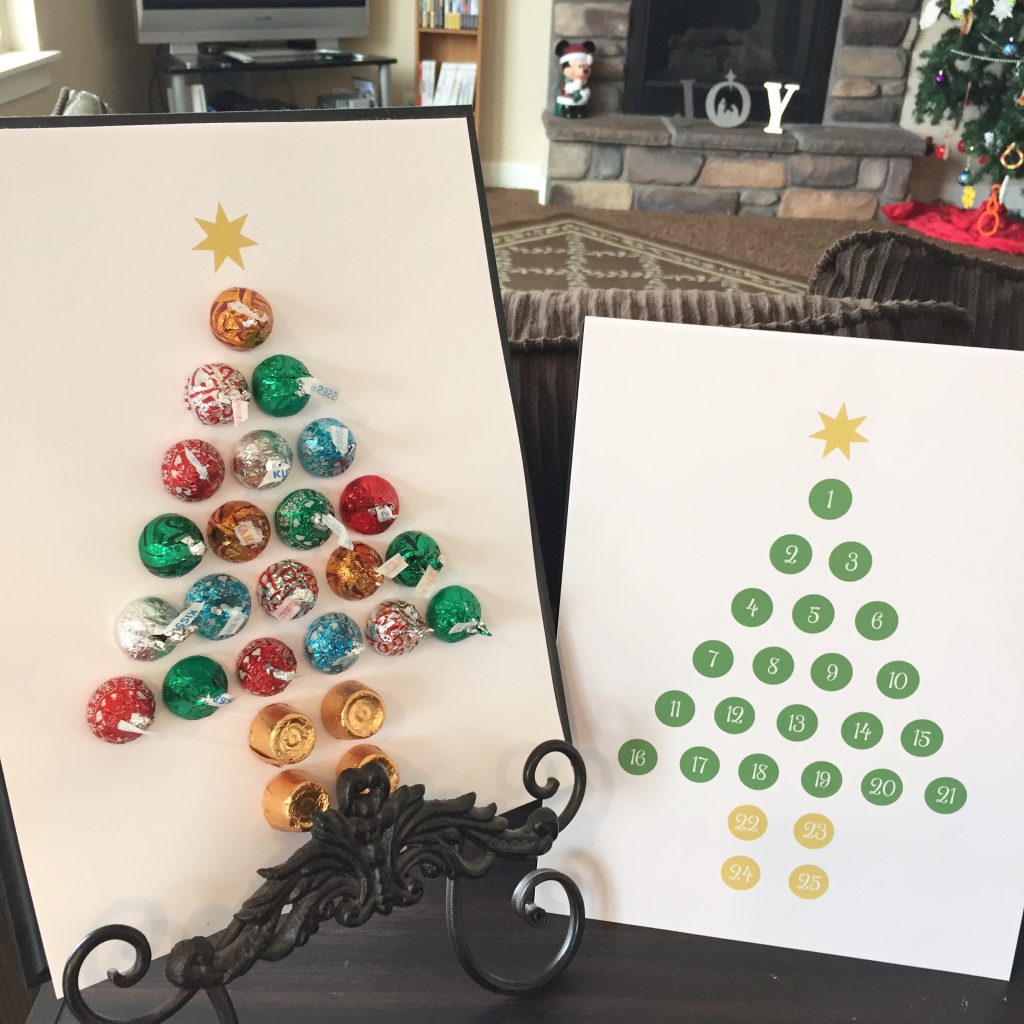 After I made the cute Christmas tree, it only took me a few minutes to put together a countdown for everyone in the family. We all need our own, after all. I printed out this Christmas tree on regular paper, put it in a dollar store document frame, and stuck a chocolate candy to each circle with Scotch tape. Super simple and I love how it turned out.
This one is last year's with a variety of Hershey kisses on the tree and Rolos for the tree trunk. This year, my nieces put on the chocolate when they were here for Thanksgiving, and we added more Rolos and some mini peanut butter cups. They're a little bigger but totally worth the smooshed look for some peanut buttery yumminess.
Every day as each of us does an act of service, doing our part to Light the World, we celebrate the sweetness of service with a piece of chocolate. Having the visual reminder helps us keep service in our minds, always looking for ways to help others. The countdown helps us keep track of the days, knowing we've helped to Light the World that day.
We can all touch the lives of others – in our own ways, in our own spheres – and when enough of us light another's life, we can Light the World.
Today I'm doing my part to Light the World by sharing this countdown with you. Click –> HERE <– or on the picture below to print it and Light the World this Christmas season.