March 25, 2014 in Kitchen

Happy International Waffle Day! I am a huge fan of days dedicated to celebrating waffles. I have a whole Pinterest board dedicated to celebrating waffles. I sing songs about waffles and write poetry about waffles.
Ok, not really, but I could. They're just that good.
The day I had my first WaffleLuv waffle will forever be a day I remember with fondness.
But seriously, waffles are awesome, and I really do have a whole pinterest board dedicated to all things waffles.
In honor of Waffle Day, I wanted to share some waffle love of my own – a few "I have GOT to try that!" waffles from my board. These are a few waffles that may be a little different than what we're used to… Each image is linked to the pin on my board, and each pin will take you to the original source.
Breakfast will never be the same again.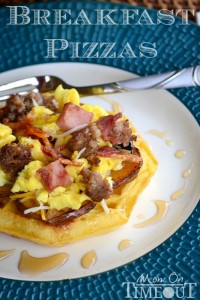 Breakfast Pizza is one of my favorites for breakfast or dinner. This version could become my new favorite.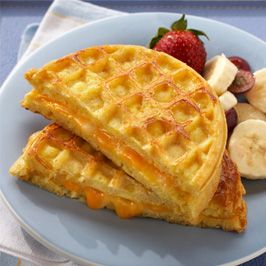 Egg and cheese waffle sandwich… breakfast of champions right there.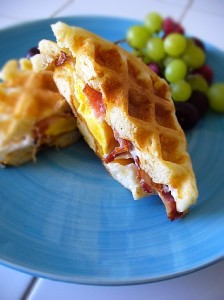 These breakfast sandwiches look amazing.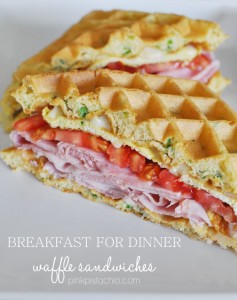 Who wants a sandwich on boring old bread when waffles exist?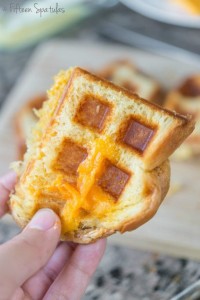 Grilled cheese sandwich waffles… Chuck asks for "girl cheese" almost every day for lunch. I definitely need to try this method.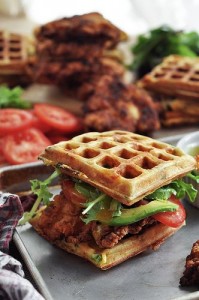 Fried chicken and waffle sandwiches with bacon cheddar and green onion waffles. Oh man.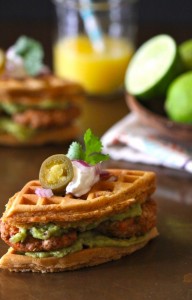 This twist on a breakfast sandwich looks amazing! Spicy chicken chorizo and avocado… yes, please.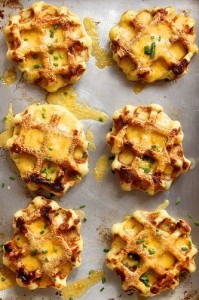 Mashed Potato waffles – as if mashed potatoes could get any better!!! – with cheddar and chives
I'm kind of feeling like eating waffles every day this week after looking through all of these. Which one do you want to try first