Disneyland Discount and Win a Gift Card
March 4, 2016 in Mailbox, Out the Door by Melanie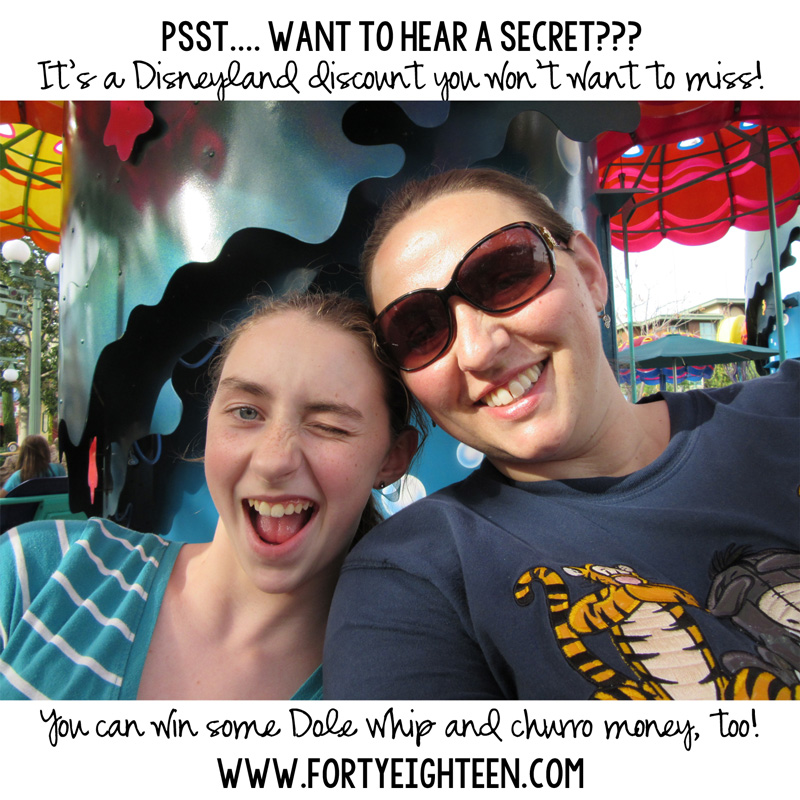 It's no secret I'm a huge fan of Disneyland. I spent almost 40 days at the Happiest Place on Earth in 2015. We had so much fun, and I would do it again in a heartbeat! It takes us some time to save up for our big annual pass year, and it's always worth every sacrifice we make to save up those pennies. So I'm super excited to help you save more than just pennies on your Disneyland vacation!
Disneyland just raised their prices again, but you can still get the old lower prices until March 8 at Get Away Today. It's all about who you know, and luckily for both of us, you know me! If you've never booked with Get Away Today before, you should definitely check it out. They are fabulous to work with, have really awesome deals (like everyone plays at the kids price!), and even send you fun gifts. With a savings of up to $36 on each ticket, the savings can really add up.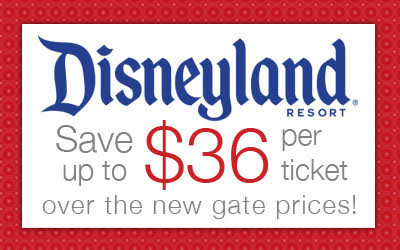 After you get a great deal on your Disneyland vacation at Get Away Today, you're going to need a little extra cash for some Dole Whips and churros. So I'm having a little contest over on Instagram with a $25 Disney Gift Card as the prize! Here's all you need to do:
First, follow 40eighteen on Instagram and watch for my Disney photos for the next few days.

When you see one, guess where we are in the Disneyland Resort in the photo. It's okay if you don't get it right. Your guess = one entry.

If 

you have the first correct guess on a photo as it shows up in my feed, you'll get a little extra reward. First correct guess = one extra entry.

Tag

 a friend who is a Disney fan for an extra entry. You can tag as many friends as you want. It's ok if they're all in the same comment. Each tagged friend = one extra entry.
That's it! Follow, guess, tag. Simple!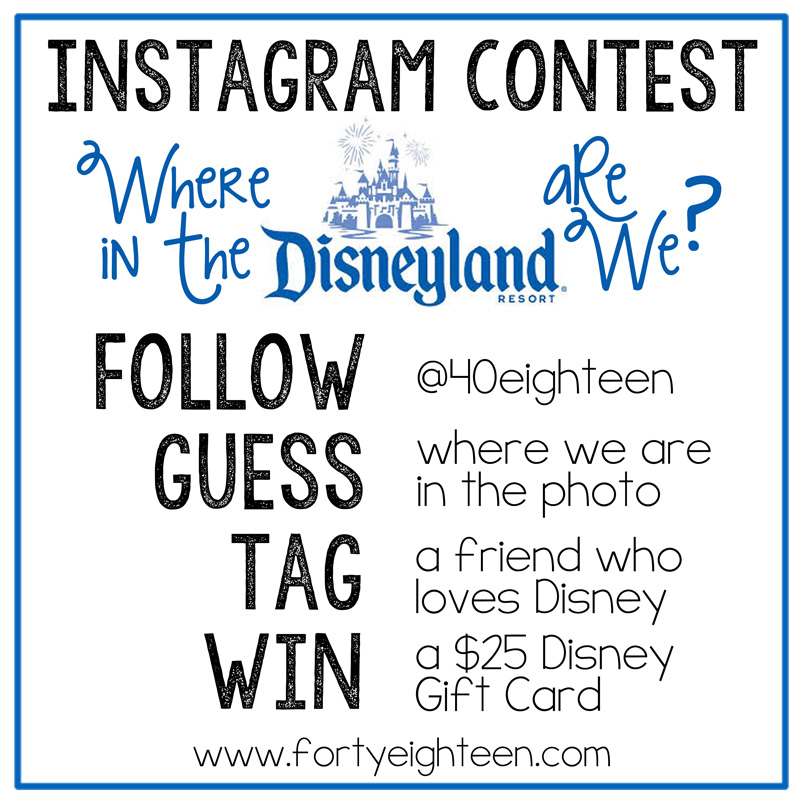 Remember, you have to follow 40eighteen and make your guess for any of the entries to count. This contest will run from 10:00 am March 4 until 11:59 pm March 8 MST. Several photos will be posted each of the 5 days of the contest, and one winner will be chosen from all of the entries. The winner will be announced on March 9 in an Instagram post and must claim their prize within 48 hours or forfeit to the runner up. Prize will be awarded as a $25 Disney gift card mailed to the winner. This contest is not affiliated with Instagram, Get Away Today, or Disney.
This post contains affiliate links. Your price is the same, and I earn a small commission on each sale. Thank you for supporting Forty Eighteen.