April Visiting Teaching Printable
April 29, 2014 in Family Room by Melanie
If you are having a crazy April like me, and you just realized it's your last chance to get your visiting teaching done for the month… you are going to LOVE how easy I'm making it for you to be a ROCKSTAR visiting teacher!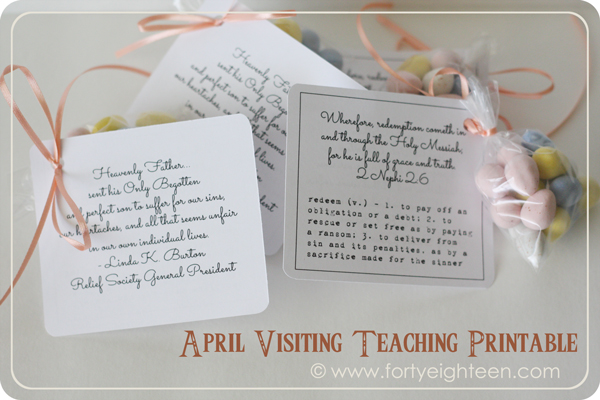 This sweet little handout comes from this month's message. You can either print this front and back like I did OR choose one page or the other. Cut it out, punch a hole in the corner, and attach it to a treat.
Voila! Instant visiting teaching!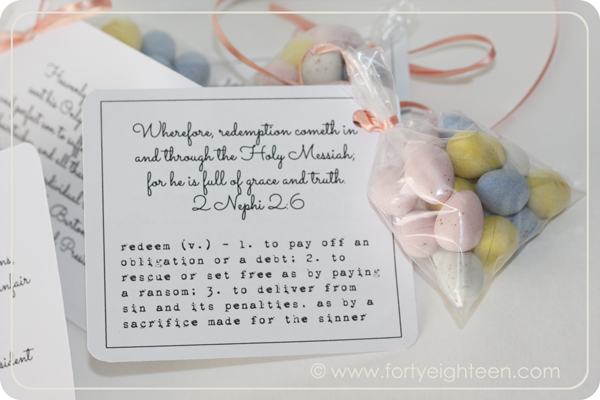 Personally, I didn't even make appointments – just showed up at their doors and handed them chocolate. Can we all admit we LOVE that kind of visit every once in awhile? I even raided my stash of mini Cadbury eggs. That stash has to last me until next year! But I pulled out a bag for my sisters.
That is sacrifice.
But seriously, the month ends tomorrow. It's not like they're going to think I'm going above and beyond the call of duty…
Let's all try to do better in May. Mm-kay?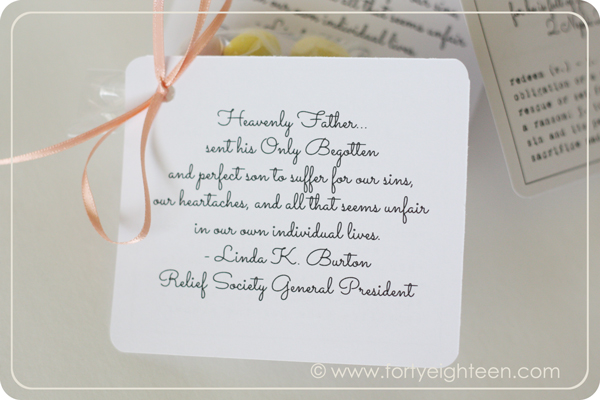 Click on the previews for each download page. I printed the scripture and definition on one side and the quote without the border on the other side. Without the border it didn't have to match up exactly and it would still look good.
Honestly, what is your favorite kind of visit from your visiting teachers?