February Visiting Teaching Notes
January 26, 2014 in Family Room by Melanie
I love the visiting teaching messages this year. I wasn't a huge fan of all of those lessons about visiting teaching. Did anyone else feel a little awkward telling someone exactly how you were failing to live up to the ideal VT standard, or was it just me?
But lessons about the divine mission of Jesus Christ? Yes, please.
I always like to bring something with me to give to the sisters I visit. Generally a note with a yummy treat – because who doesn't love a great VT treat???
February's message is all about Jesus Christ's roll as the Good Shepherd.I am so grateful to know that Jesus Christ knows and loves ME as an individual. That when I wander and stray from His path, I am worth leaving the 99 to save. Because of His atonement, I will never be so lost that I cannot be found and make my way back to Him. He laid down his life for me, and now it is my responsibility to live my life for Him. My hands are His hands on the earth, and my responsibility is to lift and serve His children.
You can find the whole message HERE. Then feel free to download these little handouts to take with you when you visit.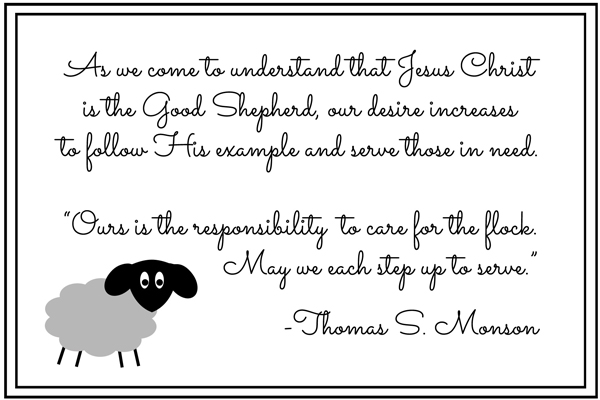 Sheep:    full-size (4×6)     half-size (2 on one 4×6 card)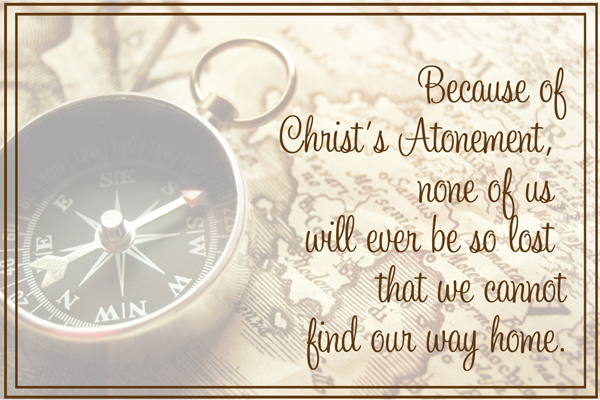 Lost:     full-size (4×6)     half-size (2 on one 4×6 card)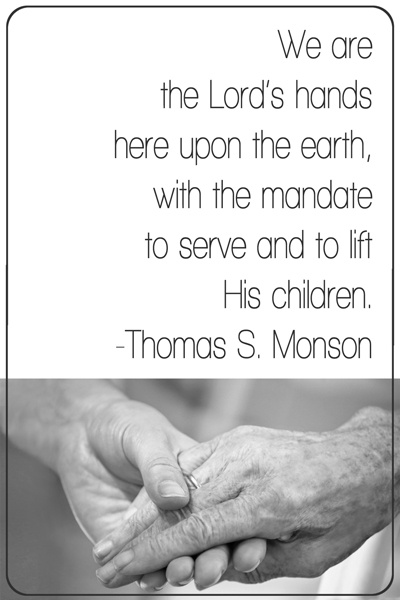 Hands:     full-size (4×6)     half-size (2 on one 4×6 card)
These preview images are optimized for online viewing. Clicking on the links will take you to a higher resolution image that will look a lot better when you print it. Right click and save the higher-resolution image, then you can print it at home or send it to your favorite photo printer to print your cards for you.
You can also find image links on my Printables page.