May 20, 2014 in Out the Door by Melanie
Happy National Pick Strawberries Day! Do you have ripe strawberries where you live? One of my very favorite things about summer is all of the fresh produce that is in season. yum! Do you know how to find a farm where you can pick your own???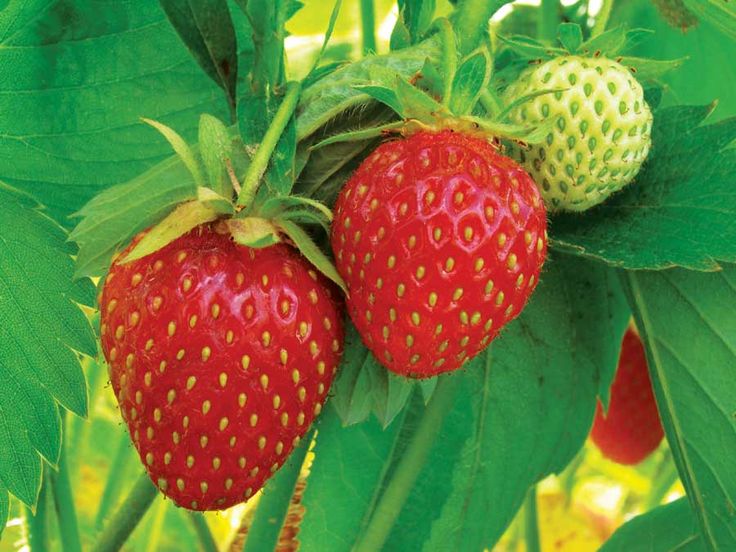 PickYourOwn.org is fabulous website I found when I was searching for you-pick farms near me. They don't know who I am and I'm not getting any kind of compensation for this post. I just love this fabulous resource! There's nothing better than fresh fruits and veggies you picked yourself.
PickYourOwn.org is a great place to find you-pick farms in any state and even some other countries.  Farms and orchards are listed by county and include the information you need to plan your visit: when they're open (months, days, hours), what they grow, what kind of pesticides they use, where the farm is located, contact information, a website link if they have one, and often you can even find reviews from other patrons!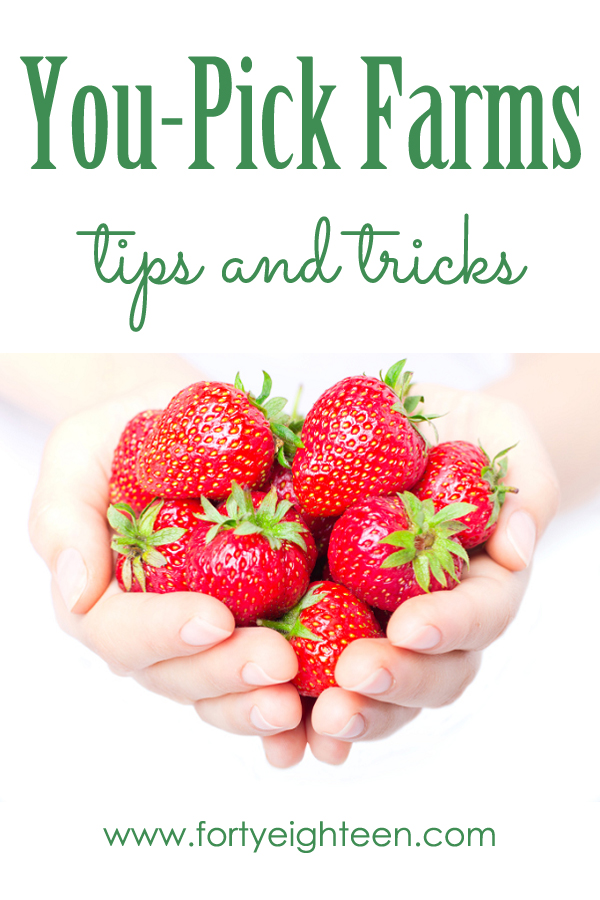 When you find a farm or orchard near you, here are a few tips to help you get the most out of your visit.
♦ Call before you go ♦
Mother Nature doesn't really follow our schedule, we have to follow hers. So you will want to call ahead of time to make sure the crop you're hoping to pick is ready.
♦ Dress like a farmer ♦
Have you ever noticed that farmers tend to wear hats, good shoes, long sleeves and pants? There is a reason for that! You will want to protect yourself not only from too much sun but also from cuts and scrapes prickly vines and bushes and even bugs. You may even want to bring a pair of gloves.
♦ Bring containers ♦
Often the farm will have containers you can use to hold what you pick, but even if that's true you will probably need containers to carry them home. Keep what you're picking in mind when you choose your containers: shallow for berries, ice packs if it's hot enough to welt your produce, etc.
♦ Know your crop ♦
Do you know how to tell if what you're picking is ripe? If you're not sure how to pick ripe produce, ask for help. In general, fruit and veggies will feel heavy for their size when they are ripe.
♦ Respect the farm ♦
You need to know and follow the farm's rules. Every farm is different, but in general you should respect the farm. Stay in rows and don't step on plants. If your kids know what
♦ Don't go crazy ♦
Picking your own produce really is fun. So fun, in fact, that you can get a bit carried away and keep picking and picking. You need to know if your farm charges by the pound, container, or count and don't end up walking out of there spending five times as much as you planned with more fruit and veggies than you can eat or preserve.
♦ Let your kids know what to expect ♦
This is just a great tip for anything you do with your kids. If you let them know what you expect, they will understand better how they need to behave and you will all be happier.
♦ Hydrate, hydrate, hydrate! ♦
Definitely bring water to keep yourself hydrated. You may want to bring a snack, too. You probably won't be allowed to snack on the fruit as you pick. You will need to have it weight so you can pay for it first.
Above all, have fun!
You can find more tips and tricks specific to each crop at PickYourOwn.org. Happy picking!