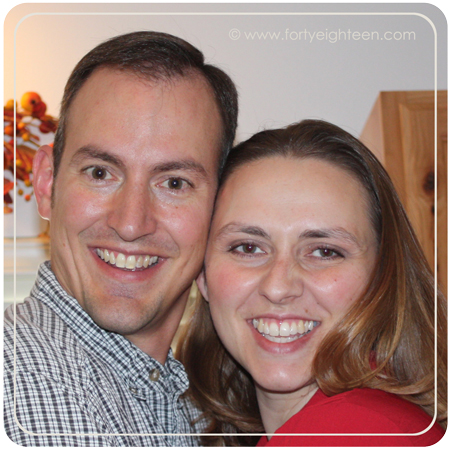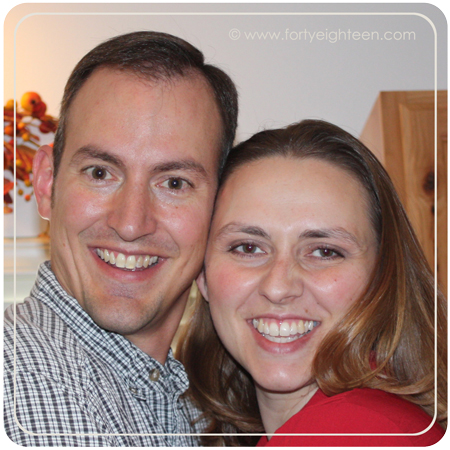 Hi! I'm Melanie, an Arizona sweetheart living in Utah with my cute family. My husband and I met and got married when we were just babies and then had 5 babies of our own… all girls. Our house is full of lots of giggling, miles of hair, and plenty of drama.
I love the color red, hanging out with my sisters, the smell of rain in the desert, and that magical hour known as bedtime. I would happily eat watermelon every day for the rest of my life.
I am a huge fan of Arizona winters and Utah summers and wish it could be like that all year… I think they call that California. I love that feeling in your stomach when your plane does a little dip or you're on a free-fall ride… Wheeeeee! One day I WILL go sky diving.
I am a bit obsessive…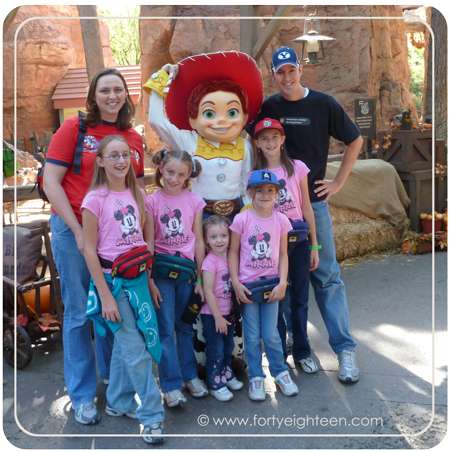 I am an obsessive list maker and planner
I am obsessed with all things Disney and tend to plan my life around my next Disneyland vacation
I completely obsess over my latest show on Netflix until I've watched 5 seasons in 5 days
I am a thrill-ride junkie and obsessively ride over and over until I literally can't stand anymore
I am totally obsessed with sugar and have never uttered the phrase "it's too sweet"
I am obsessed with kissing my husband… seriously. can. NOT. get. enough.
I obsess over holidays – silly random ones more than normal ones – and fun ways to celebrate with  my family
I obsess over every noise in the dark, completely convinced that someone is trying to attack my babies while I sleep
I am an obsessive writer, always jotting things down on random scraps of paper. I can't travel without at least a dozen pens and pencils just in case the other 11 suddenly don't work
I eat fresh produce obsessively all summer long while the good stuff is in season. Have you ever had a tomato and onion sandwich on homemade wheat bread with tomatoes and onions straight from the garden? To. die. for.

40 eighteen is my home. It's all about family and making the most of life. Sometimes we get caught up in the drudgery and life can be so hard we forget to enjoy it. I love any excuse to celebrate! It helps me leave the drudgery behind and focus on the good things in life. We celebrate some pretty ridiculous *holidays* around here, and we love it. Of course we have plenty of non-celebration days, too, and I share all of that with you. You can expect to find something new every week. Subscribe to my weekly newsletter and never miss a thing! Come on in and make yourself at home.

Steve
Tall, dark, and handsome, super smart, hard worker, amazing dad, and a great kisser. He has an incredible voice that makes people turn and stare the first time they hear him speak.
Beth
17-year-old senior, beautiful, friendly, hard worker, medal-winning science olympiad, super smart and super busy studying for all of her honors classes, worked her first fast food summer job and loved it, loves her friends like family, books books books books books all the time books, looking forward to college, dreams of living in New York.
Bree
15-year-old sophomore, kind, lovely, introverted, goes out of her way to make others feel good, wise young cellist who has learned the value of practice, amazing artist, loves all things Japanese, wants to go to Comic Con, cleans when she's cranky, straight-A student, can do pretty much anything because she's awesome like that.
Babs
13-year-old 8th grader, graceful, beautiful, kind, smart, and talented, preparing for her fashion designer dreams, always finding inspiration for her latest dress creation, aspiring artist and actress, practicing to be a violin virtuoso in her spare time even though she hates to practice, thoughtful, deep thinker.
Joy
11-year-old 6th grader, beautiful, cuddly, sweet, loves Studio C, can tell you all about every Pokemon episode ever made, loves music, learning how to play the clarinet in band, gifts are her love language – especially homemade treasures and sweet notes, taller than all of her teachers but 1 this year, running cross country just for fun
Chuck
8-year-old third grader, smart, observant, and caring, loves people, hilarious, fiercely independent, loves to shop, always up for an adventure, playing with friends is her favorite way to spend a day, learning to play piano, loves to sing so much she wants every solo, good at making herself seen and heard in this big family