November 18, 2014 in Mailbox
On the first day of Christmas my true love gave to me…. doesn't it seem like that song never ends? And who gives their true love drummers, dancers, and birds anyway? How about we make that song a little more useful??? Turn it into The 12 Days of Christmas Wish Lists, and it's a good thing it seems to go on forever.
Welcome to day one of The 12 Days of Christmas Wish Lists! Today is all about geeks and gamers. We're starting here because some of my very favorite people are geeks and gamers – including my true love – and I know what they love.
This post contains affiliate links. All opinions are my own.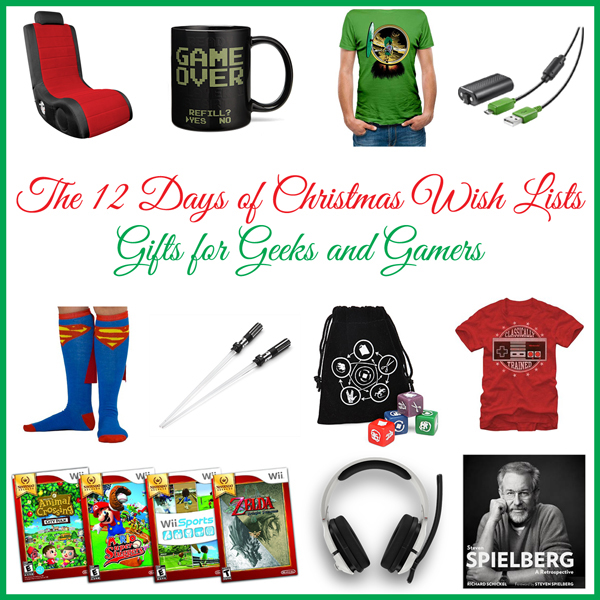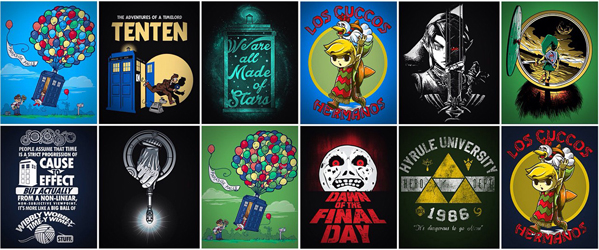 You can find the ultimate geek shirts at Once Upon a Tee. They have so many fun designs! In fact, most of Beth's Christmas wish list was made up of her favorite fandom shirts. We especially love the creative designs that combine several of our favorite fandoms. My favorite geeks drool over these shirts.
More games = more fun. Cheap games = more awesome! I love these video game bundles at Walmart. You can get 2 or 3 or even 4 games for less than $25! Of course, most of the cheap games are a little older and not the hottest new releases, but we have found some fun family favorites in these collections. Free shipping is available for orders over $50.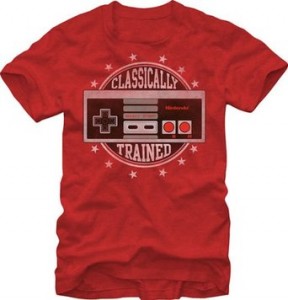 Old school gamers will love this Classically Trained shirt, remembering the days of blowing in the cartridge when it wouldn't play just right and the ultimate triumph of rescusing the princess only to find out the real princess was in another castle! My big brother's best friend always let me play Super Mario Bros with them. I thought he was the nicest guy ever, but looking back I realize it was probably because I always managed to run right into the first goomba and die. My turn lasted about 2 seconds, and then they went on to win the game.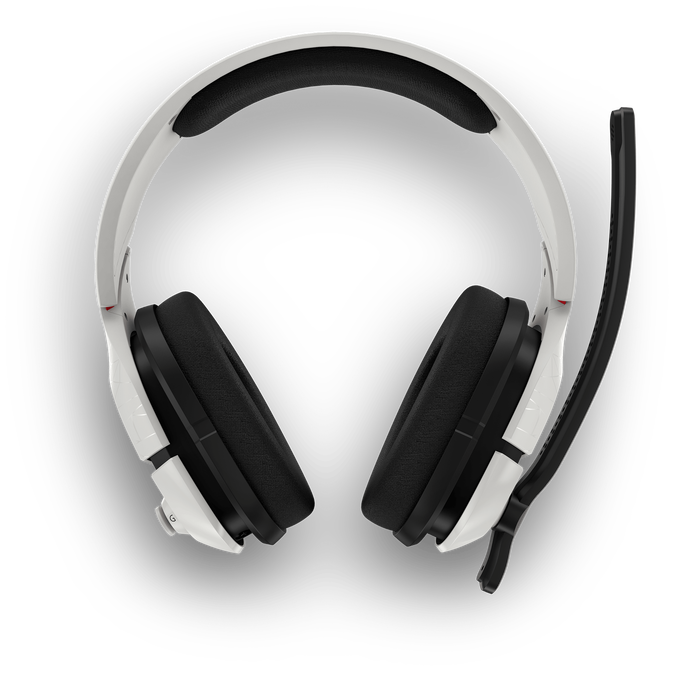 Every serious gamer needs a great pair of headphones. According to Steve, he plays so much better when he has some serious headphones because he can hear enemies coming up behind him that he can't hear otherwise. Apparently good headphones like these PLYR2 from Skullcandy can save your life. And you can get free shipping with no minimum and no code!
5. Gamer Chair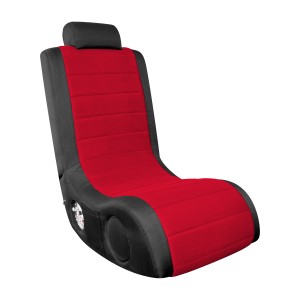 Everybody needs a little place to call their own, right? This Boom Chair A44 gamer chair puts your gamer right in the middle of the games, music, and movies they love. With interactive vibration motors, 2-way speakers, adjustable headrest, and storage pockets, this comfy chair will make your gamer feel right at home. And it even folds for storage! It easily hooks up to any video game system, DVD or DVD players, or any portable MP3 device.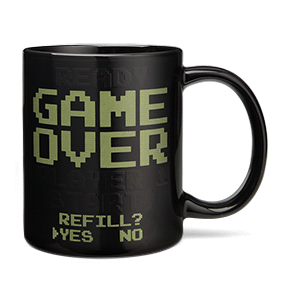 There's nothing like a heat activated mug to tell you when it's time for a refill. Right now you can get free shipping with no minimum order  at Think Geek when you use this code: USPACK.
Everyone I know who works in IT loves these programming shirts from Think Geek. It's always fun for us non-IT types to figure out what they mean… and that's so much of what makes it fun for the IT geeks. Remember to use your free shipping code: USPACK.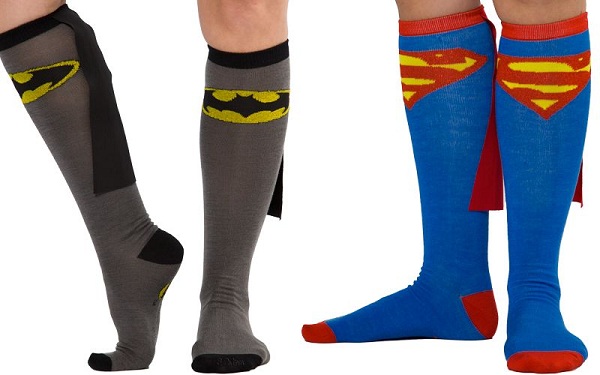 Dress up your feet like your favorite superheroes with these superhero socks. And they have capes. 'Nuff said.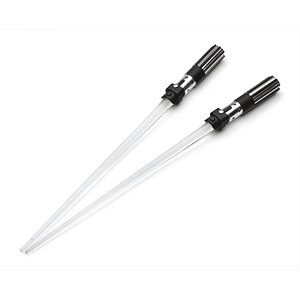 What makes Asian food even better? Eating with light sabers: an elegant utensil for a more civilized age. "Don't play with your food" simply does not apply here. Another chance to use the free shipping code: USPACK.
I'm a geek who loves to cook, so trying to choose just one kitchen geek gadget was not easy. Tardis apron? R2-D2 measuring cups? Spock oven mits? What would you choose? You can see the whole kitchen collection at Think Geek here.
10. Rock Paper Scissors Lizzard Spock Game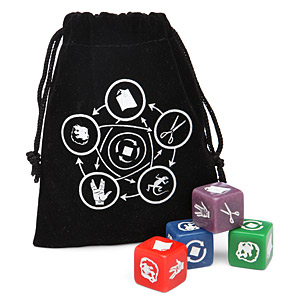 Watching Sheldon explain Rock Paper Scissors Lizzard Spock has to be one of my favorite Big Bang Theory scenes of all time. Now there's a dice version! This set includes 7 dice in your favorite colors – like grape-ity purple – and a handy dandy bag that not only holds the dice but also draws out the order of things in a handy diagram. This Big Bang Theory Clue game looks like a hoot, to0. And you can use the free shipping code USPACK. I love free shipping.
11. XBox One Controller Charger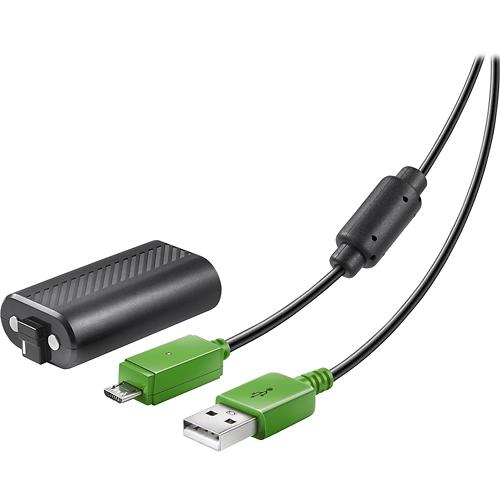 I get so tired of buying package after package of batteries. I love using chargers for game controllers. This Insignia Charge and Play 
even charges your XBox One controller while you're playing. What gamer doesn't love an endless supply of power?
12. Steven Spielberg: A Retrospective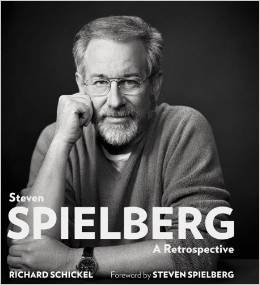 Geeks love Steven Spielberg. That's just a fact. So this coffee table book would be a hit with any Spielberg-loving geek.
Check out all 12 Days of Christmas Wish Lists for more help finding the perfect gifts for the ones you love.