Simple BBQ Menu
May 12, 2014 in Kitchen, Mailbox by Melanie
Welcome to Day #1 of Kick Off to Summer Week, a multi-blogger event co-hosted by Lauren of From Gate to Plate and Summer of Summer Scraps.
With summer quickly approaching and Memorial Day in a few weeks, we want to make sure you have plenty of ideas for your Memorial Day activities. Each day we will be serving up a variety of different appetizers, main dishes, desserts, decor, printables and more – all centered around the up-coming Memorial Day. We hope you enjoy all of these wonderful ideas.
Tune in each day starting with Monday, May 12 and ending on Saturday, May 17. We have great prizes up for grabs throughout the week so you will not want to miss out on any of the days! Follow #KickOffToSummerWeek2014 on Twitter to keep up to date with all of our spectacular ideas and giveaways!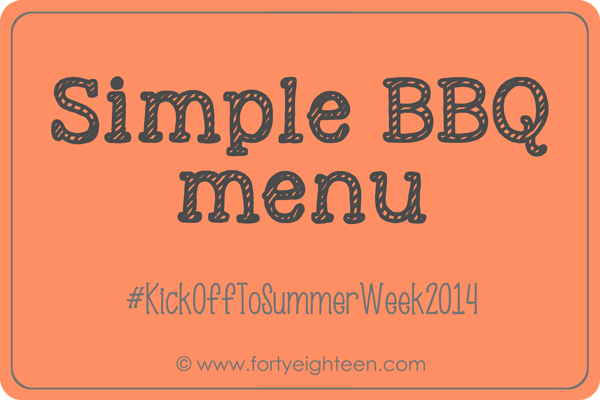 I am so excited to be participating in this fun event, and can't wait to share a fabulous and simple BBQ menu with you – GREAT for your Memorial Day or Summer BBQs. It will look a little something like this:
Monday
Main dish • Easiest Ever Grilled Chicken marinade
Tuesday
Veggie Side Dish • Creamy Corn Salad
Wednesday
Fruit Side Dish • PB & Y Fruit Dip
Thursday
Salad • Six Simple Pasta Salads
Friday
Drink • Perfect Fresh Lemonade
Saturday
Dessert • Favorite Popcorn Balls
Yum! Let's jump right in and get started with the Easiest EVER Grilled Chicken marinade.
This is so easy, I'm not even sure it actually counts as a recipe. But easy is what we're going for, right? And it's oh so tasty.
You only need 2 ingredients and some chicken. Are you ready for the secret? Here goes…
Ta da!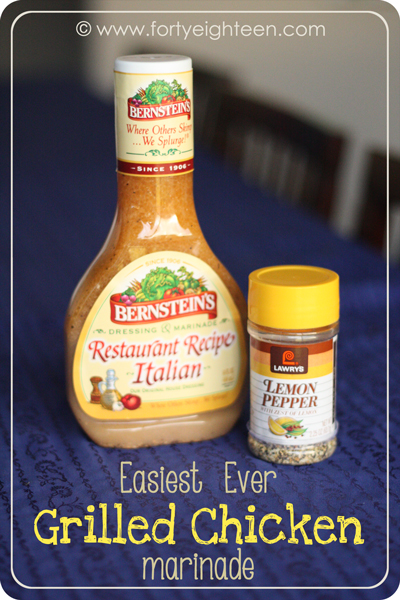 Italian dressing and lemon pepper. That's it! Here's what you do: Sprinkle your chicken with lemon pepper then put it in a Ziploc bag. Pour a bottle of Italian dressing over the chicken, seal the bag, and put it in the fridge to marinate. A few hours later – or the next day – take out your chicken and grill it. That's it! Easy and delicious!! You can use *any* Italian dressing. I have used regular, zesty, light… and even this fancy "restaurant recipe," all with great results. View all of the other Kick Off to Summer Week 2014 participants for more Memorial Day ideas!
Margarita Grilled Shrimp Skewers by From Gate to Plate
Cherry Limeade by Summer Scraps
Turkey and Grilled Pineapple Burger by Keep it Simple, Sweetie
Place of Honor by Lil Huckleberries
Edible Patio Table Centerpiece by Bits of Ivory
Easiest Ever Grilled Chicken by Forty Eighteen
Ranch Burgers by Lady Behind the Curtain
Strawberry and Candied Almond Spinach Salad by We Like to Learn as We Go
BBQ Banner Printable by My Daylights
Red White and Blue Fruit Pizza by Like Mother Like Daughter
Star-Spangled Muffins by Food Lust People Love
German Potato Salad by Denise Designed
Not only do we have fabulous recipes and ideas for you, but we also have giveaways with awesome prizes!
Our sponsor for Day 1 of Kick Off to Summer Week 2014 belongs to Pick Your Plum! We are so excited they joined us today. Pick Your Plum is an amazing deal site that features products from all over the world. New deals occur each morning at 7:00 AM Mountain Time. Some of these fab deals go so fast you might miss out on them because the deals are always so great!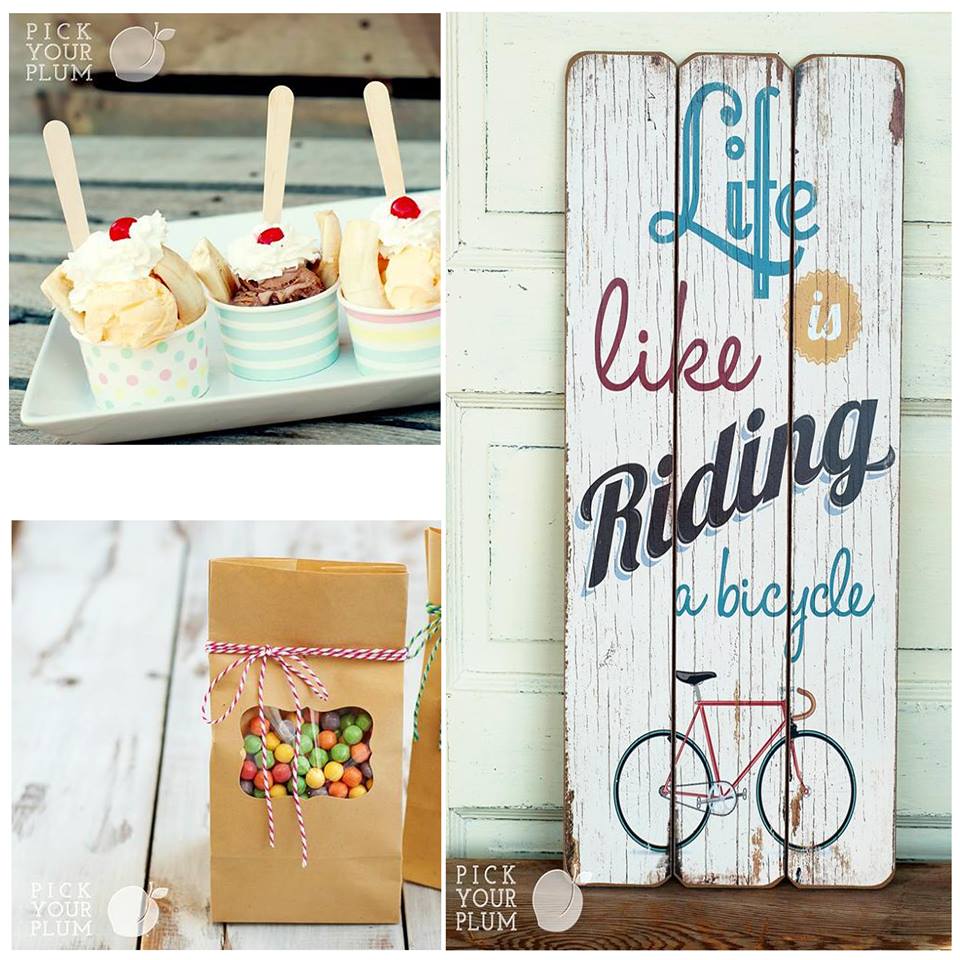 Pick Your Plum features clothing, home decor, crafting, party supplies and other fun surprises! You can follow Pick Your Plum on Facebook, Pinterest, Instagram, and Twitter.
Today's Pick Your Plum Prize Pack includes TWO $50 Plum boxes full of PYP awesomeness! (Seriously wish I could enter in this too because this prize is totally awesome!)
**Giveaway is open to US Residents only. Winner must be 18 years or age or older. No cash value available.**
**Disclaimer: This giveaway is being sponsored by Pick Your Plum. #KickOffToSummerWeek2014 bloggers have not received product or been compensated as part of this giveaway**
So much awesome in one post! Be sure to come back every day this week to get the complete BBQ menu and for more fabulous ideas and prizes.
Do you have any Memorial Day plans?