Giveaway Winners!
March 28, 2014 in Mailbox by Melanie
All week you have had the chance to enter to win an free family photo session from my amazing photographer friend, Laura Hawkins Photography, and now it's time to announce the winners!
This is my favorite part!!!!!!!
So…. I suppose I could draaaaaggg this out forever and keep you in suspense, but I'm too excited!
The winner of the family photo session with 5 edited images on CD is….
Birgitta Perrins
And the winner of the mini session with a free 8×10 is….
Maijia-Liisa Downing
Ladies, congratulations!!! You have 24 hours to contact me (melanie@fortyeighteen.com) to claim your prize.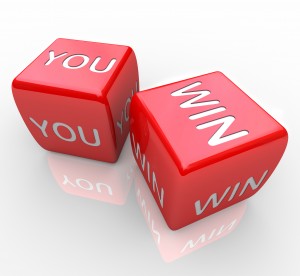 Now, for the rest of us, let's try winning something else. How about a vacation?
I think we all know how obsessed I am with all things Disney, so here are my latest Disney vacation giveaway finds. Good luck to us all!
Orlando Week: Win a 3-6 night Orlando vacation. Then you have the big decision to make: Disney World or Universal Studio: Islands of Adventure to visit Harry Potter land! (I get an extra entry when you use my link to enter this one.)
Adventures by Disney: Win a 7-night Frozen adventure in Norway.
Magic Flavor: Win a 4-night Disney World vacation for 6 including airfare, ground transportation, hotel, park tickets, and $500 Disney gift card, and a welcome basket.
Visit Orlando: Win an Orlando vacation for 4 including airfare, hotel, ground transportation, and your choice of 2-day amusement park tickets.
Frozen Adventure from Amazon: Win a week-long Adventures by Disney vacation in Norway for 2.
Have you won anything lately?
Remember to hop over to My Recipe Confessions and see if you're one of Carrie's winners!